ABOUT DOCTOR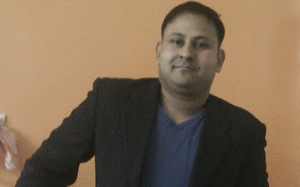 Dr. Abhay Kumar Pandey has, over the past 10 years, changed the practice into a multi-specialty modern institute of world-class dental care, without losing sight of the founder's concept of quality and trust.
If you are really worried and concerned about the comfort or appearance of your teeth, gums, gum health or need safe and secure tooth replacements, then you should seek appointment at Smile Dental Hub. We can be of great help to you and bring back the lovely smile on your face. At Smile Dental Hub, you will find a comprehensive range of treatments that go beyond ordinary dental care. We proudly call it as Advance Dental Healthcare.
Our advanced Dental Healthcare has been devised keeping in mind the requirements of a wide range of patients in today's environment. Our clinic provides expert advice and delivers the most effective treatment for a patient's long-term dental health and general wellbeing. We have a team of trained and experienced specialists who will provide you standard dental healthcare which you can trust and most importantly it will not pinch your pocket.