ABOUT CLINIC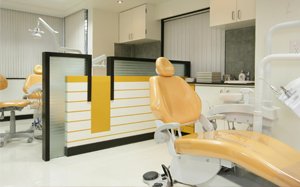 Delivering Million Dollar Smiles Blended With A Lot Of Care
Smile Dental Hub is a modern, multi-purpose dental clinic located in the heart of Delhi that provides quality dental care to patients of all age groups at affordable rates. We are highly acclaimed in all kinds of dental treatments, cosmetic dentistry, orthodontics, Periodontics and Implantology. Our clinic is run and managed by highly experienced professionals, right from our dentists to implantologists and endodontists.
We at Smile Dental Hub believe in curing all dental related ailments and providing wonderful smiles on the face of our patients. For us, every patient is close to our heart and we treat them with utmost respect, love, courtesy, professionalism, honesty, and confidentiality. We are honest and are known for being transparent with our procedures, even during consultations, and nobody can beat us when it comes to professionalism.
We make sure that you are 100% aware of the entire process, and most importantly we are upright in meeting your expectations correctly. Our customer services are world-class and it is always available to address all your queries and issues. We are easily accessible and you can reach us through phone or e-mail. We are quite friendly and the best thing about us is that we don't carry any kind of baggage with us. You will surely love our holistic treatment, services and above all our dedication and commitment.
Vision
Our Vision Is To Become A Leading And Reliable Dental Health Care Provider In Delhi
Mission
Our mission is to develop fruitful relationships with our patients and ensure reliable professional service by providing them personalized; honest, ethical and informed oral health care. We aim to provide a sea of smiles to people at affordable rates. We want to help our community achieve excellent oral healthcare through high quality, multidisciplinary and cost efficient dental services and procedures.